Posts for: May, 2014
By Charles H. Dean DDS
May 30, 2014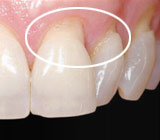 Q: Why should I consider cosmetic gum surgery to improve my smile?
A: If you're looking to enhance the natural beauty of your smile, you may have heard about various cosmetic procedures that can improve the appearance of your teeth. But don't forget about the other, equally important element of a bright, appealing smile: the healthy-looking and well-proportioned gums that surround and support those pearly whites. Many times, cosmetic flaws are caused by gum tissue that's covering too much or too little of the tooth's surface; in other situations, the gum line is uneven, and covers some teeth more than others. Cosmetic gum surgery can successfully remedy these imperfections.
Q: How exactly does cosmetic gum surgery resolve smile defects?
A: There are several minor surgical procedures that may be recommended, depending on what's best for your individual situation. For example, some people have a "gummy smile," where teeth seem excessively "short" because they're covered with too much gum tissue. In this case, a "crown lengthening" procedure can be performed, where gum tissue (and perhaps a small amount of bone tissue) is removed; this makes the teeth appear in better proportion to the smile. In the opposite case — where the teeth appear too "long" due to receding (shrinking) gums, tissue can be grafted (added on) to the gums. Gum recontouring procedures are used to re-shape the gum line for a more even, pleasing effect.
Q: Are there non-cosmetic reasons for having gum surgery?
A: Yes. A tooth with too much of its root area exposed is often more prone to decay, and may become extremely sensitive to hot or cold. Covering an exposed root with gum tissue is just one non-cosmetic reason why gum surgery may be necessary.
Q: What's involved in gum surgery — do I have to go to the hospital?
A: Cosmetic gum surgery is normally performed in the dental office, and usually involves only a local anesthetic. However, if you need a deeper level of relaxation, other forms of sedation may be available. In some cases, lasers can be used instead of conventional surgical tools to remove excess gum tissue. If you need a tissue graft, the grafting material can be taken from your own mouth, or may come from donor tissue that is processed to ensure your safety. Gum surgery is minimally invasive, and most people experience only minor discomfort.
If you'd like to know whether cosmetic gum surgery could help you get the smile you've always wanted, please contact us or schedule an appointment for a consultation. You can learn more by reading the Dear Doctor magazine articles "Gummy Smiles" and "Periodontal Plastic Surgery."
By Charles Dean
May 15, 2014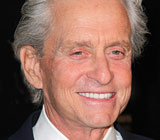 Actor Michael Douglas shocked TV audiences across the country when he announced on the David Letterman Show in 2010 that he has stage IV oral cancer. Fortunately, the cancer had not spread and his radiation and chemotherapy treatments were successful. This year, Douglas teamed up with the Oral Cancer Foundation to warn others about the dangers of the disease and the importance of early detection. In particular, he wants younger people to know that even if they don't smoke and drink a lot, as he admitted to Letterman that he did, they are still at risk.
As Douglas states in a PSA he made with the foundation, "the fastest growing segment of the people developing oral cancers are young, non smokers." That's due to a strain of the Human Papilloma Virus known as HPV16 that can be transmitted through oral sex. So it's important to avoid risky sexual behaviors and to be screened regularly for this devastating disease that claims one life every hour in the U.S., according to the Oral Cancer Foundation.
An oral cancer screening is a simple visual and tactile exam done right here at the dental office. We will feel your neck for lumps and inspect your lips and all inside surfaces of the mouth, including the back of your throat, for any suspicious signs. If any are found, a biopsy (laboratory analysis of a tissue sample) can be ordered.
Most oral cancers are "squamous" (small scale-shaped) cell carcinomas that occur in the lining of the mouth and are often preceded by recognizable changes (lesions) of the oral membranes. White or red patches begin to form in the pre-cancerous stage, and as the cancer develops, a non-healing ulcer may appear. If you notice any such changes in your mouth, please let us know.
Michael Douglas ends his PSA with the following plea: "So please, the next time you visit your dentist or your medical doctor, ask for this simple screening. Finding oral cancer in its earliest stages may save your life." We agree, which is why we always perform this screening during your regular dental check-up. If it's been a while since your last appointment, please come in and see us.
If you would like more information about oral cancer, please contact us or schedule an appointment for a consultation. You can learn more about the disease in the Dear Doctor magazine article "Oral Cancer."
Find Us
Beavercreek, OH Family Dentist
Beavercreek Dental Group
2385 Lakeview Dr, Suite A
Beavercreek
,
OH
45431
937-429-3160
Contact For Pricing Options
Our office has flexible hours to fit your busy schedule