Posts for: November, 2014
By Charles H. Dean DDS
November 19, 2014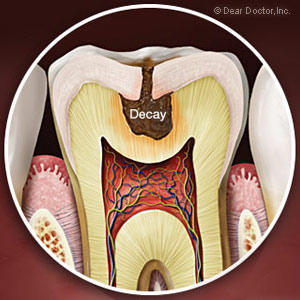 Among our most common diseases, tooth decay can be a big problem at any age: in the U.S., one in four children 5 and under has some form of the disease, as well as ninety percent of those 60 and older — and a quarter of those have suffered complete tooth loss.
Fortunately, we now know what needs to be done on a regular basis to prevent tooth decay. Unfortunately, many are uninformed about all they need to do to lower their risk.
Here, then, are 5 questions to ask yourself to see if you're on the right prevention path or not.
Do I brush and floss daily? If not, you're aiding and abetting the "enemy" — bacteria that cause tooth decay. Bacteria that make up plaque feed on any food remnants that adhere to tooth surfaces. Brushing at least once daily (twice is better) removes plaque, while flossing removes plaque between teeth that can't be reached with a brush. Removing plaque will lower your mouth's acid levels that cause a loss of minerals to the enamel surface.
Do I use the proper techniques for brushing and flossing? While it's important to establish daily hygiene habits, if you're not performing them properly you won't realize the full benefit from your efforts. But don't dismay — we can train you in the proper techniques for brushing and flossing your teeth.
Do I use fluoride toothpaste? This naturally-occurring chemical strengthens tooth enamel and makes it more resistant to decay. You can increase fluoride's absorption rate into enamel by using hygiene products that contain it.
Do I constantly snack between meals? Saliva neutralizes acid remaining in the mouth after eating in about 30 to 60 minutes. If you're constantly snacking or sipping acidic beverages, however, saliva can't do this effectively. It's best to limit snacking to a few, specific times and restrict acidic beverages to meal time only.
Do I visit the dentist for cleanings and checkups? While brushing and flossing reduce plaque, it can't remove it from hard-to-reach places below the gums or harder deposits (calculus) that have developed. A professional cleaning twice a year removes the plaque and calculus left from daily hygiene. We can also gauge the health of your teeth and determine if tooth decay or gum disease may be developing.
If you would like more information on tooth decay prevention, please contact us or schedule an appointment for a consultation. You can also learn more about this topic by reading the Dear Doctor magazine article "Tooth Decay: How to Assess Your Risk."
By Charles H. Dean DDS
November 03, 2014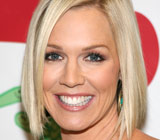 Plenty of parents use little tricks to persuade young ones to eat their vegetables, wash their hands, or get to bed on time. But when actress Jennie Garth wanted to help her kids develop healthy dental habits, she took it a step further, as she explained in a recent interview on Fox News.
"Oh my gosh, there's a froggy in your teeth!" the star of the '90s hit series Beverly Hills 90210 would tell her kids. "I've got to get him out!"
When her children — daughters Luca, Lola, and Fiona — spit out the toothpaste, Garth would surreptitiously slip a small toy frog into the sink and pretend it had come from one of their mouths. This amused the kids so much that they became engaged in the game, and let her brush their teeth for as long as necessary.
Garth's certainly got the right idea. Teaching children to develop good oral hygiene habits as early as possible helps set them up for a lifetime of superior dental health. Parents should establish a brushing routine with their kids starting around age 2, when the mouth is becoming filled with teeth. A soft, child's size toothbrush with a pea-sized dab of fluoride toothpaste and plenty of parental help is good for toddlers. By around age 6, when they've developed more manual dexterity, the kids can start taking over the job themselves.
Here's another tip: It's easy to find out how good a cleaning job your kids are doing on their own teeth. Over-the counter products are available that use a system of color coding to identify the presence of bacterial plaque. With these, you can periodically check whether children are brushing effectively. Another way of checking is less precise, but it works anywhere: Just teach them to run their tongue over their teeth. If the teeth fell nice and smooth, they're probably clean, too. If not... it's time to pull out the frog.
And don't forget about the importance of regular dental checkups — both for your kids and yourself. "Like anything, I think our kids mirror what we do," says Garth. We couldn't agree more.
If you need more information about helping kids develop good oral hygiene — or if it's time for a checkup — don't hesitate to contact us and schedule an appointment. You can learn more in the Dear Doctor magazine article "How to Help Your Child Develop the Best Habits for Oral Health."
Find Us
Beavercreek, OH Family Dentist
Beavercreek Dental Group
2385 Lakeview Dr, Suite A
Beavercreek
,
OH
45431
937-429-3160
Contact For Pricing Options
Our office has flexible hours to fit your busy schedule