Posts for: March, 2015
By Charles H. Dean DDS
March 24, 2015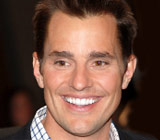 Can having a great smile help land you a high-level business position, a TV show, and a bride? Maybe — at least if you go by the example of Bill Rancic.
The 42-year-old Chicago native is well known as the first winner of NBC-TV's The Apprentice, a reality show where contestants vied for a job with Donald Trump's organization. Shortly after his selection as Trump's newest hire, Rancic met his future wife, Giuliana, when she interviewed him for E! News. Flash forward a few years, and the couple is now hosting their own reality TV show on Style network.
So how much has Bill's winning smile helped?
"I think a great smile says a lot about a person — especially in our professions," Bill recently said in an interview with Dear Doctor magazine. He also mentioned that having a few cosmetic dental treatments helped him close the deal.
As a child, Bill wore braces to correct an overbite. For both kids and adults, orthodontic treatment is often the first step toward getting the smile of your dreams. The practice of orthodontics has changed dramatically in the past 20 years and there are now a number of choices available in lieu of traditional metal braces.
Not Your Father's Braces
For those who need to maintain a "professional" image, tooth-colored braces offer a less noticeable way to straighten your teeth. Lingual braces are another option that's suitable in some situations. These are truly invisible: bonded on the tongue side of the teeth, they can't be seen from the front.
Or, you may be able to forego braces altogether and use a series of clear plastic aligners to gradually bring your teeth into alignment. Not only are these difficult to notice, but they can be completely removed for short periods of time — at important board meetings, for example.
Red-Carpet Tooth Whitening
More recently, Rancic had tooth whitening treatments. Depending on the degree of lightening needed, these can range from custom-fitted bleaching trays that you wear at home under the supervision of a dentist, to in-office whitening treatments that work in far less time. Both can be effective in lightening your teeth by six shades or more.
But if you need the ultimate in whitening, veneers may be the best option. These are fingernail-thin coatings, made of pearly-white porcelain or composite material, that are placed directly on the tooth surfaces. Realistic and durable, they can provide a "Hollywood white" smile that's ready for the red carpet.
Did Bill's cosmetic dental work really improve his life? We can't say for sure — but as his wife Giuliana recently told Dear Doctor, "First impressions are very important, and having a beautiful smile will help anyone make a great impact on others." So perhaps it worked on her!
If you would like more information on how cosmetic dental treatments can improve your smile, please contact us or schedule an appointment for a consultation. You can learn more about this topic in the Dear Doctor magazine articles "The Magic of Orthodontics" and "Important Teeth Whitening Questions Answered."
By Charles H. Dean DDS
March 09, 2015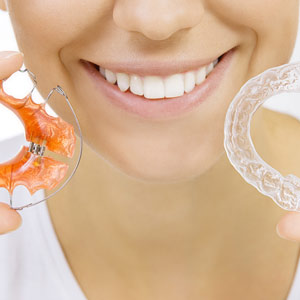 Orthodontics can produce an amazing smile transformation. With today's advanced appliances and techniques even the most difficult malocclusions (bad bites) can be overcome. All of this innovation, however, depends on one basic anatomical fact: though firmly set in the mouth, our teeth can still move.
Teeth are actually held in place by the periodontal ligament, a strong, elastic tissue that attaches to them through tiny collagen fibers on one side of the ligament and to the jawbone with similar fibers on the other side. When pressure is placed against a tooth, the bone on the opposite side of the force begins to dissolve (resorb), allowing the tooth to move. As it moves, new bone is built up behind the tooth, to stabilize it. Orthodontists take advantage of this natural mechanism through orthodontic hardware like braces that applies pressure in the desired direction of movement, while the ligament and bone do the rest.
There is, though, a downside to this process. The teeth, bone and gum tissues can contain a kind of "memory" for the former natural position of the teeth. Over time, the lower front teeth tend to take a gradual migratory movement back towards their original position. Also, as we age the lower front teeth may crowd each other as there is a genetic influence for teeth to move to the midline of the face, causing a pressure that allows the skinny lower front teeth to slip behind each other. As a result of both of these tendencies, corrected teeth may retreat from their new positions.
To stop these tendencies, we use an appliance known as a retainer after braces or other hardware is removed. As the name implies, this appliance "retains" the teeth in their new position. For structural "memory," the retainer will keep the teeth in their new position until the impulse to return to the old one has faded, about eighteen months. Retainers can also slow or stop the natural genetic influence of movement, but it may mean wearing a retainer for an indefinite period, especially individuals who've undergone orthodontic treatment later in life.
The length of time you'll need to wear a retainer after braces — and what type, whether a removable appliance or one permanently attached — will depend on a number of factors including the type of malocclusion, your individual mouth structure and age. We'll recommend the best option that ensures the best chance of keeping your teeth in their new position.
If you would like more information on retainers after orthodontic treatment, please contact us or schedule an appointment for a consultation. You can also learn more about this topic by reading the Dear Doctor magazine article "Why Orthodontic Retainers?"
Find Us
Beavercreek, OH Family Dentist
Beavercreek Dental Group
2385 Lakeview Dr, Suite A
Beavercreek
,
OH
45431
937-429-3160
Contact For Pricing Options
Our office has flexible hours to fit your busy schedule