Posts for: March, 2018
By Charles H. Dean DDS
March 28, 2018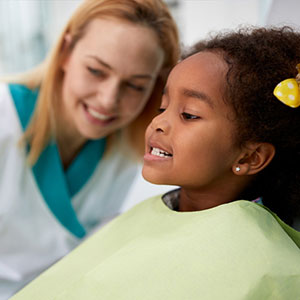 When does dental care begin for a child? In the truest sense, before they're born. Although the first teeth won't erupt until months after birth, they're already forming in the baby's jaw while still in the womb.
During the prenatal period a baby's dental health depends on the mother's health and diet, especially consuming foods rich in calcium and other minerals and nutrients. Once the baby is born, the next dental milestone is the first appearance of primary teeth in the mouth. That's when you can begin brushing with just a smear of toothpaste on a toothbrush.
Perhaps, though, the most important step occurs around their first birthday. This is the recommended time for you to bring them to visit our office for the first time.
By then, many of their primary teeth have already come in. Even though they'll eventually lose these to make way for their permanent set, it's still important to take care of them. A primary tooth lost prematurely could cause the permanent tooth to come in improperly. Saving it by preventing and treating tooth decay with fluoride applications and sealants, fillings or even a modified root canal treatment could stop a bad bite and costly orthodontic treatment down the road.
Regular trips to the dentist benefit you as a caregiver as much as they do your child. We're your best source for information about dental health and development, including concerns like teething and thumb sucking. We'll also keep you informed on your child's growth process as their teeth, jaws and facial structure develop.
Beginning regular dental visits at age one will also help make your child comfortable with seeing the dentist, more readily than if you wait until they're older. It's an unfortunate fact that many people don't seek out the clinical dental care they need because of anxiety over visiting the dentist. Starting early, not only will your child be getting the best in dental care, they'll be developing a habit that can continue to benefit their oral health the rest of their lives.
If you would like more information on your child's dental care, please contact us or schedule an appointment for a consultation. You can also learn more about this topic by reading the Dear Doctor magazine article "Age One Dental Visit."
By Charles H. Dean DDS
March 13, 2018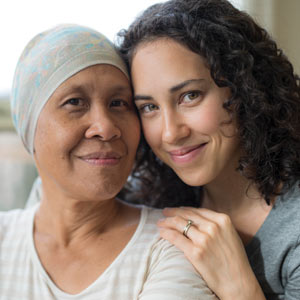 If you're facing cancer treatment, we wish you the best outcome possible. Treating this disease has advanced tremendously in recent decades, but the available options are still often challenging to endure. It will be your primary focus for the foreseeable future.
As a dental provider we also want you to be aware how the two main treatments, chemotherapy and radiation, could adversely affect your teeth and gums, especially if you're receiving radiation therapy near the head and neck. The aim of cancer treatment is to attack and destroy cancer cells to prevent their growth. Unfortunately, it can also destroy neighboring healthy cells and lead to harmful consequences in different parts of the body, including the mouth.
Salivary glands, for example, are especially vulnerable to damage during cancer treatment. This could create a situation where the mouth no longer produces adequate saliva flow, leading to a condition called xerostomia or dry mouth. Besides a lot of discomfort, restricted saliva flow can also increase your risk of tooth decay and other dental diseases. This is because saliva is the body's acid neutralizer (acid can erode tooth enamel) and its first line of defense against microbial infection.
To guard against this, it's important to support salivary flow as much as possible if you experience dry mouth symptoms during treatment (as well as beyond—it's possible the damage to these glands could be permanent). Since some medications also contribute to dry mouth, you should speak with your physician about the prescriptions you're taking: if any have dry mouth side effects ask if there's an alternative drug without these side effects. You should also drink more water during the day and especially when taking medications. And consider substances like xylitol gum that can help boost saliva flow.
Unfortunately, it may not be possible to fully avoid the effects of these treatments on your teeth and gums. So, be sure you keep up daily brushing and flossing and see your dentist regularly for cleanings and checkups. If necessary, there are a number of restoration options to restore your smile after you've completed your treatment.
If you would like more information on dental care during cancer treatment, please contact us or schedule an appointment for a consultation.
Find Us
Beavercreek, OH Family Dentist
Beavercreek Dental Group
2385 Lakeview Dr, Suite A
Beavercreek
,
OH
45431
937-429-3160
Contact For Pricing Options
Our office has flexible hours to fit your busy schedule